A minimalist villa close to the water of Lake Lugano, a stunning terrace and a wide view on Valsolda, a hidden gem of northern Italy: this is the setting where the minimalist design of this interiors is located. We decorated it for a Dutch couple, in love with Italy for years. As in the most of our projects, our Carpentry made the custom-made furniture: not only wardrobes, but also bunk beds and bathroom cabinets, that harmonize with the Valcucine kitchen, the Flou beds and the Riva 1920 furniture.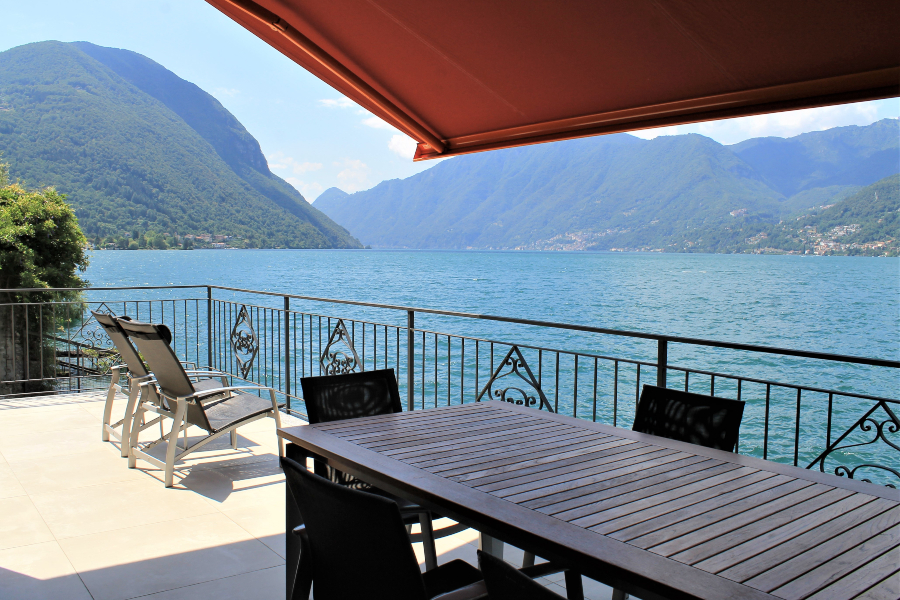 The living room – minimalist design and walnut wood details
The living room, linked with the amazing terrace of this minimalist Villa on Lake Lugano, is an open space: the kitchen, the living room and the relax area are all in the same room. The island kitchen – a dark grey Valcucine Forma Mentis with wooden details – is directly related to the table and the bench Calle Cult of Riva 1920 in walnut wood. The minimalist lines of the kitchen and the table are evoked by the peculiar accessories of Mogg: the bookshelf Antologia and the hanger Alla Scala in the kitchen.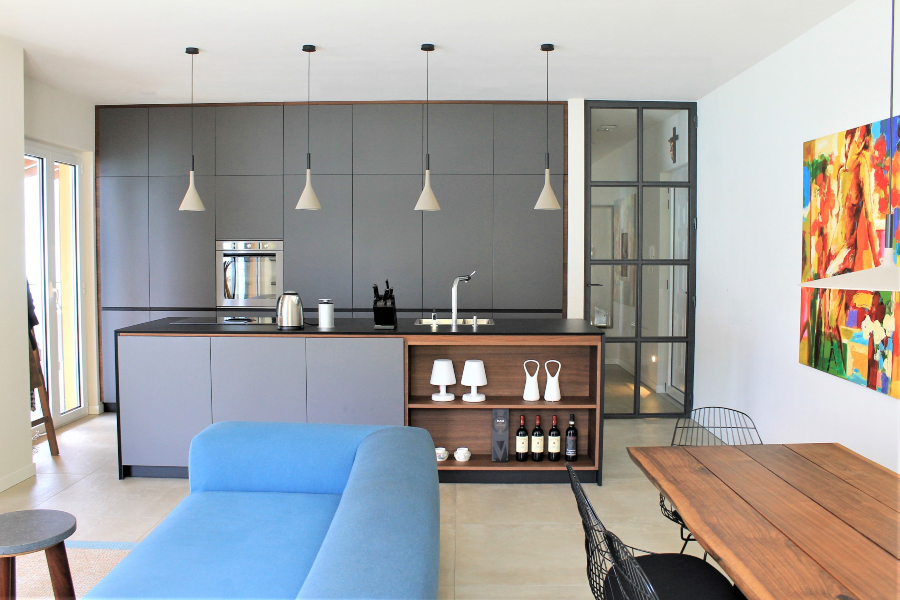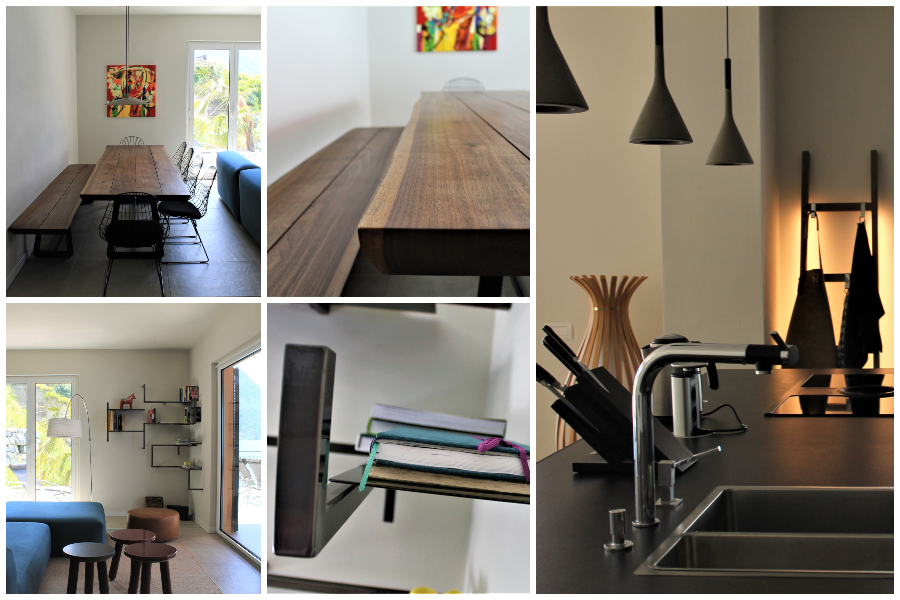 The night area – a Villa on Lake Lugano with custom-made furniture
Our Carpentry was essential for this project: it made not only the wardrobes, but also the beds and the bathroom cabinets. The custom-made minimalist grey lacquered beds are a bunk bed and a single bed, they are also designed for storage: shelves and drawers allow the guests to easily store their belongings.
In both bathrooms, we created suspended cabinets with glossy lacquered glass drawers and quartz worktop with sink embedded. We combined them with the minimalist lighted mirror.
For the double bedrooms – the master and the guests one – we chose beds with storage units and obviously we thought about the Flou Notturno bed.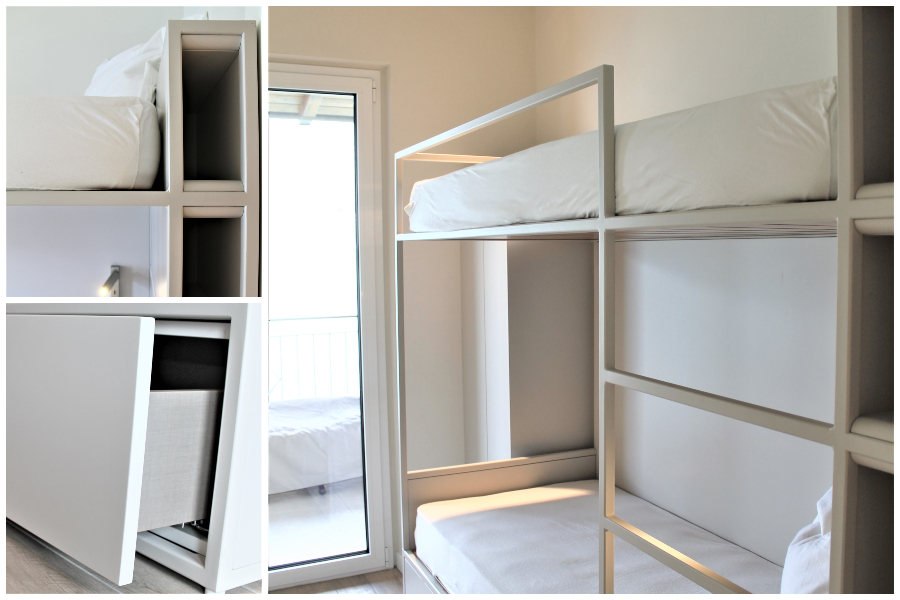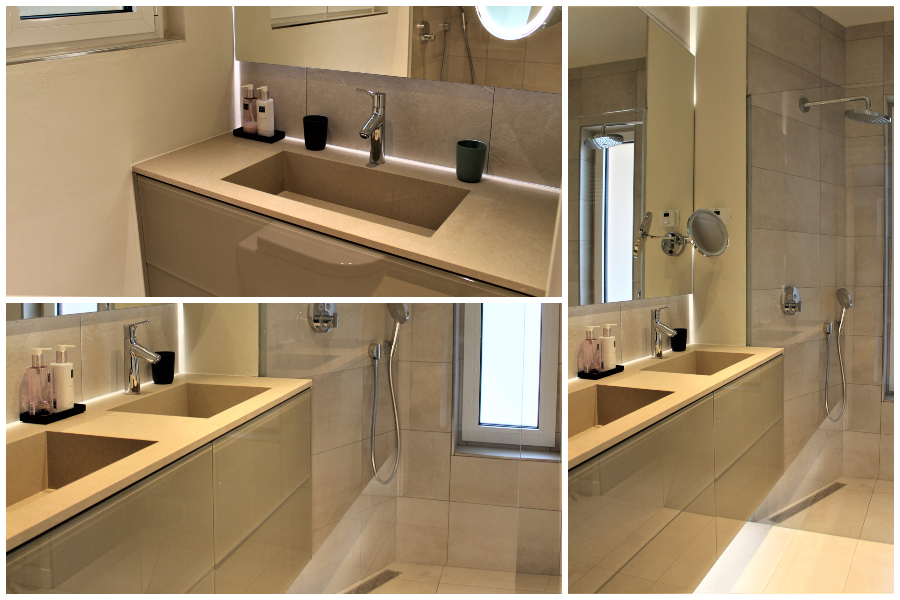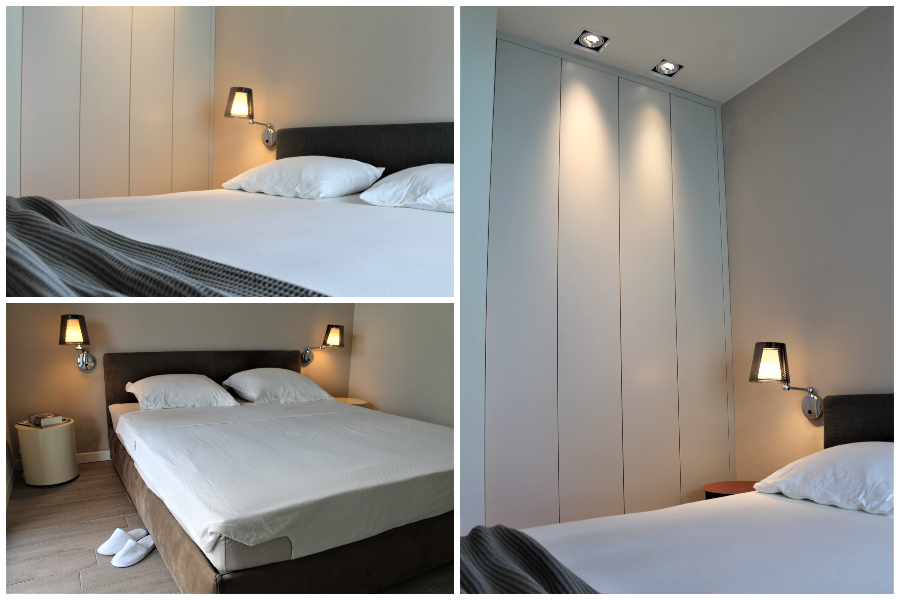 Furnishing a Villa on Lake Lugano is always a pleasure and it is even more pleasant when our costumers follow with interest our advice and trust our experience.
A minimalist villa on Lake Lugano, Italy
ultima modifica:
2019-09-27T09:36:51+02:00
da